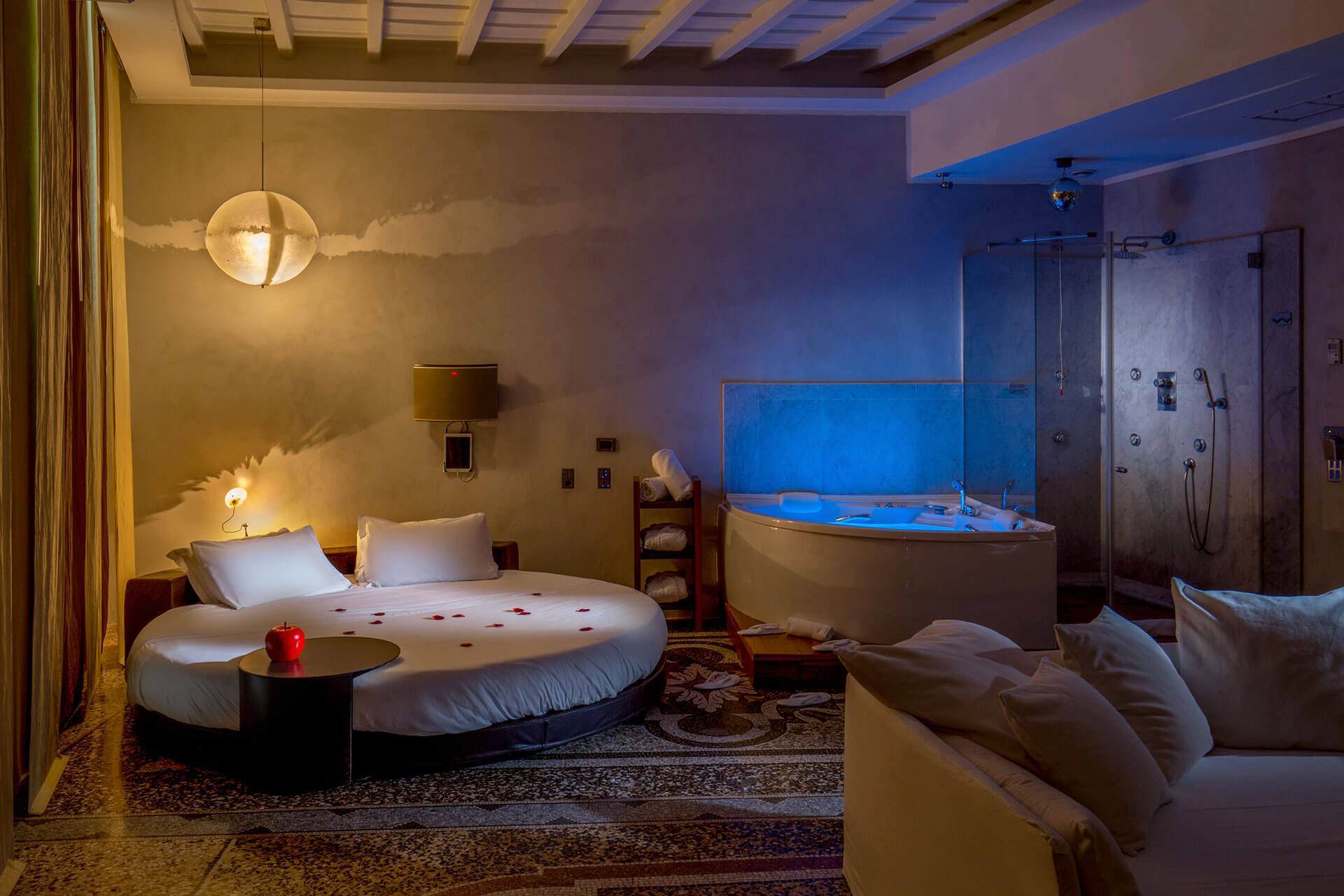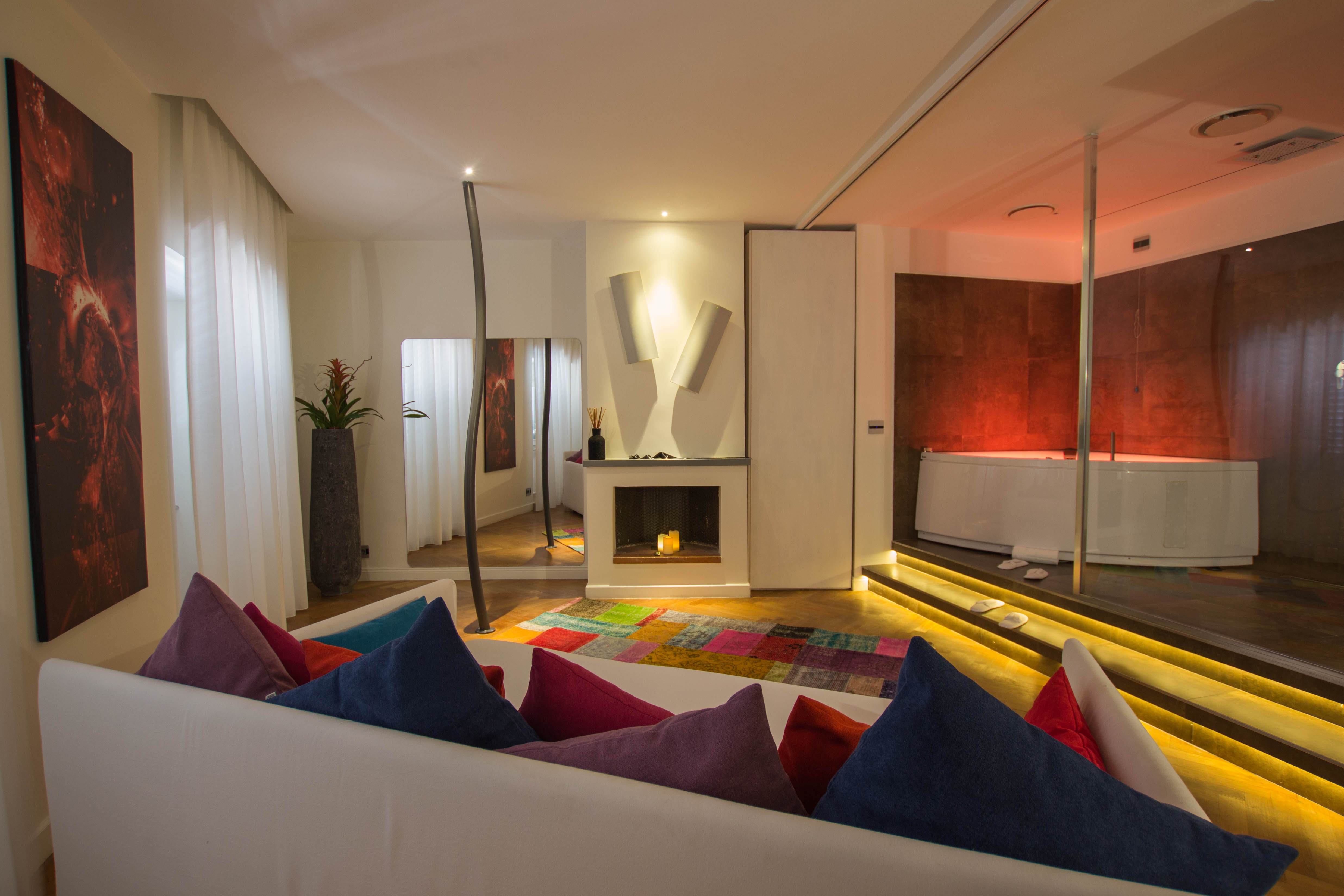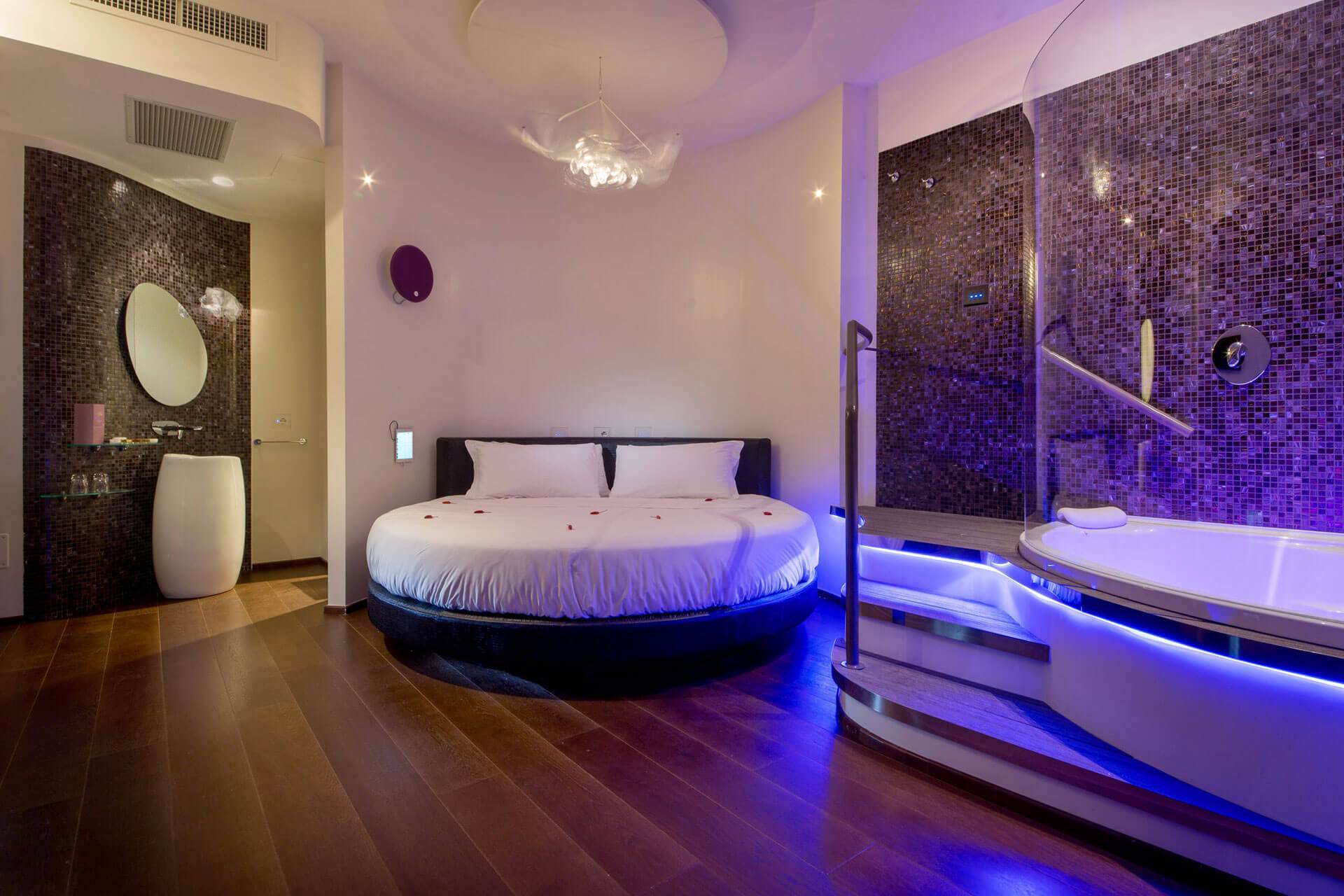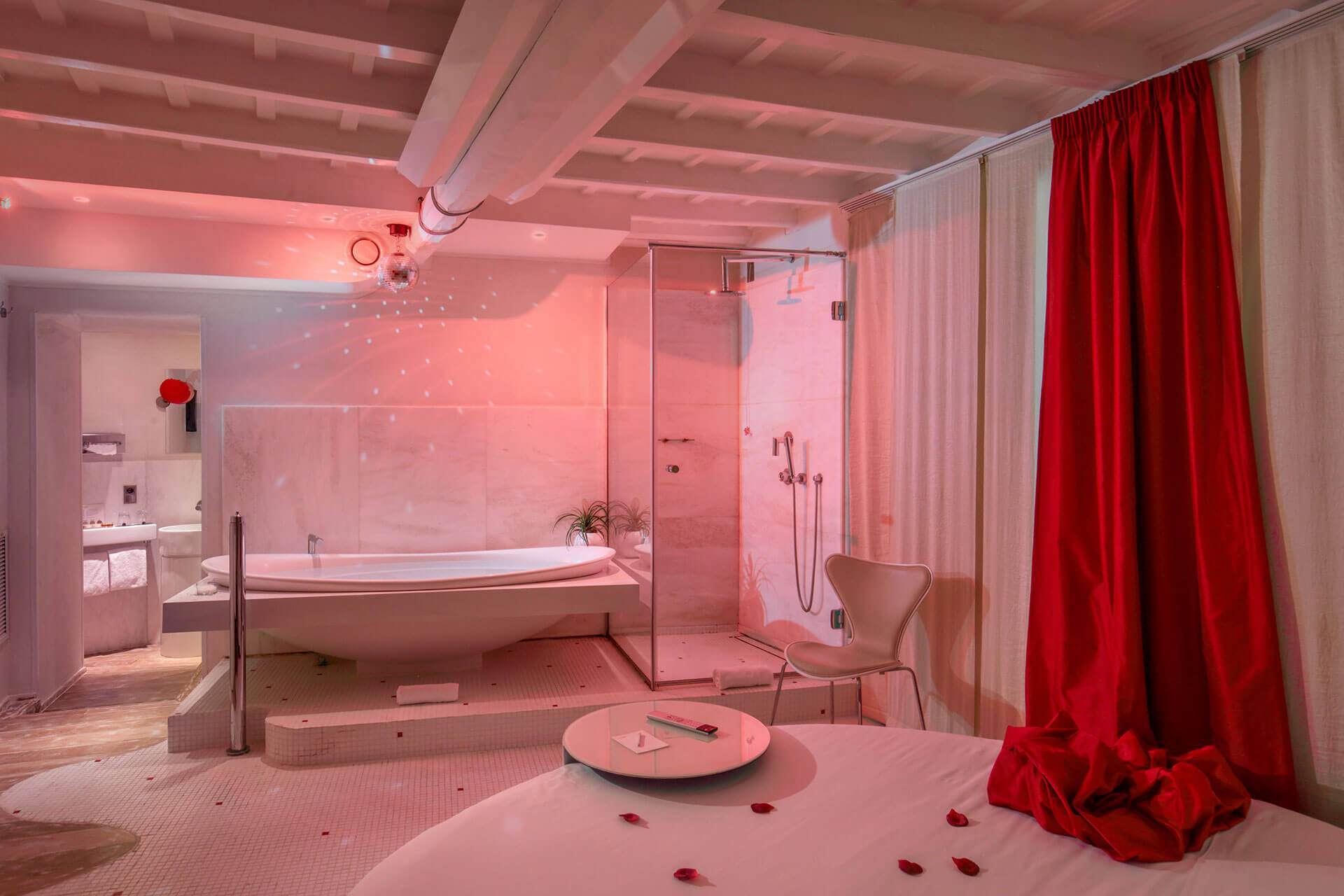 Love is for the brave, everything else is couple.
SuiteSistina for Lovers is a place dedicated to those who express their love for life with passion and care for their partner. A couple's care world where intrigue, complicity and compatibility becomes intimate transgression…. together with seduction, sensuality and cuddle moments.
Suite Sistina Rome
Romantic suites in downtown Rome
SuiteSistina for Lovers offers sensual romantic suites, perfect for a couple staying in the heart of Rome. The location is perfect for a romantic walk from Trinità dei Monti to the Trevi Fountain, an unbridled shopping trip among the boutiques on Via Condotti, to then be carried along by the history of every corner in the historic center: Via dei Fori Imperiali, The Colosseum, the Domus Aurea (Nero's House) and Piazza di Spagna.
MISSION
We believe in an unbiased type of hospitality, free, where each person can express him/herself, even in their most intimate moments. We want to create that special reserved corner for intimacy and seduction.
VISION
Setting free the love that each individual has inside, in order to express it openly in all its aspects and colours.
Promotions & Packages
"Sistina": one word for a great deal!
Give yourself an entire night with the person you love with a light dinner accompanied by the fascinating perlage of "Ferghettina".