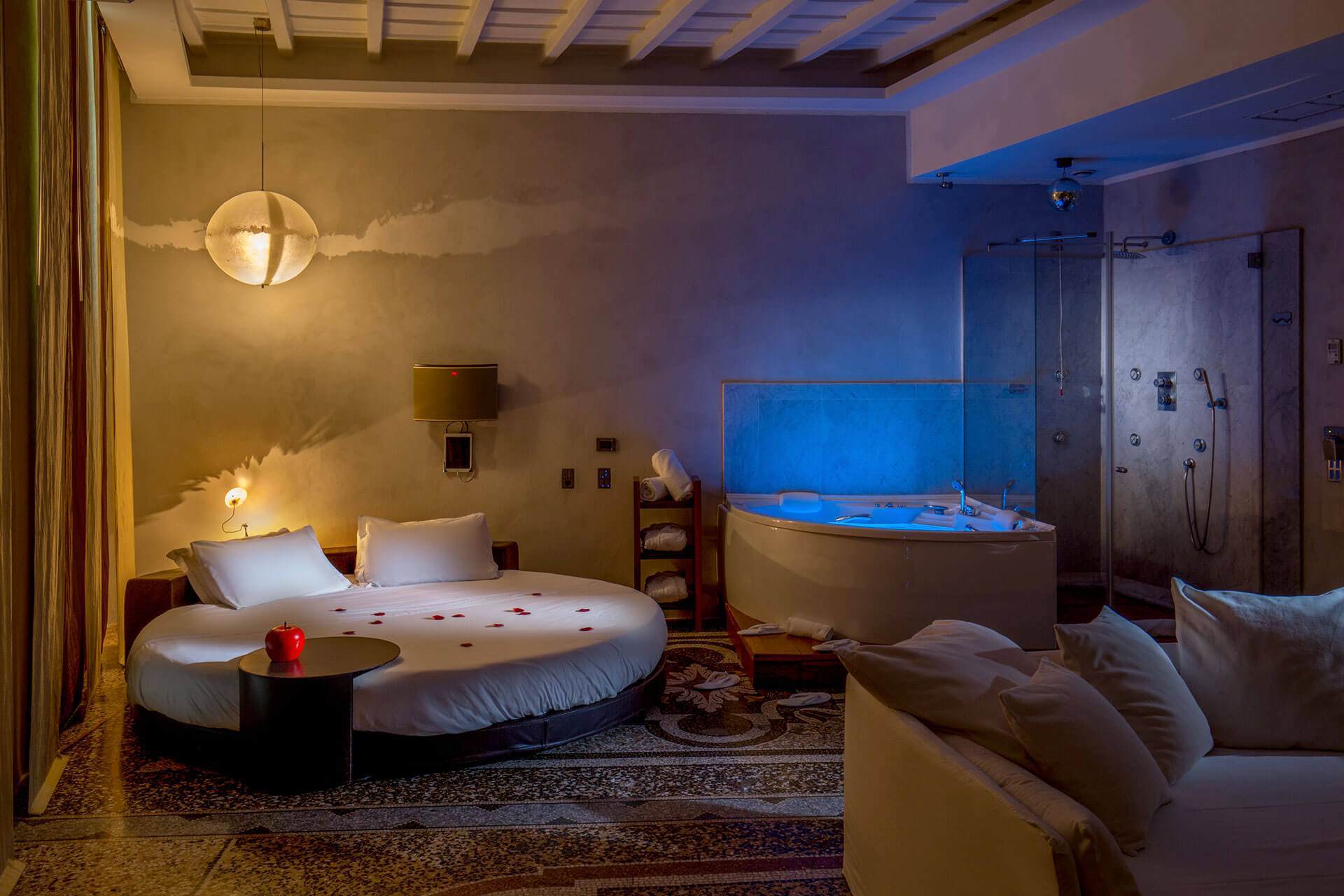 Who we are
In a couple's intimacy: intrigue, complicity and games become key elements.
Mistery, transgression and seduction... this is what Suite Sistina for Brave Lovers is made of.
Mission
We exist because we recognise and celebrate beating hearts together with you.
Vision
Setting free the love that each individual has inside, in order to express it openly in all its aspects and colours.

Due to some maintenance, at the moment, it is not possible to use the elevator.
Our reception is opened from 07:00 to 23:00, but we'll take care of you 24/24h