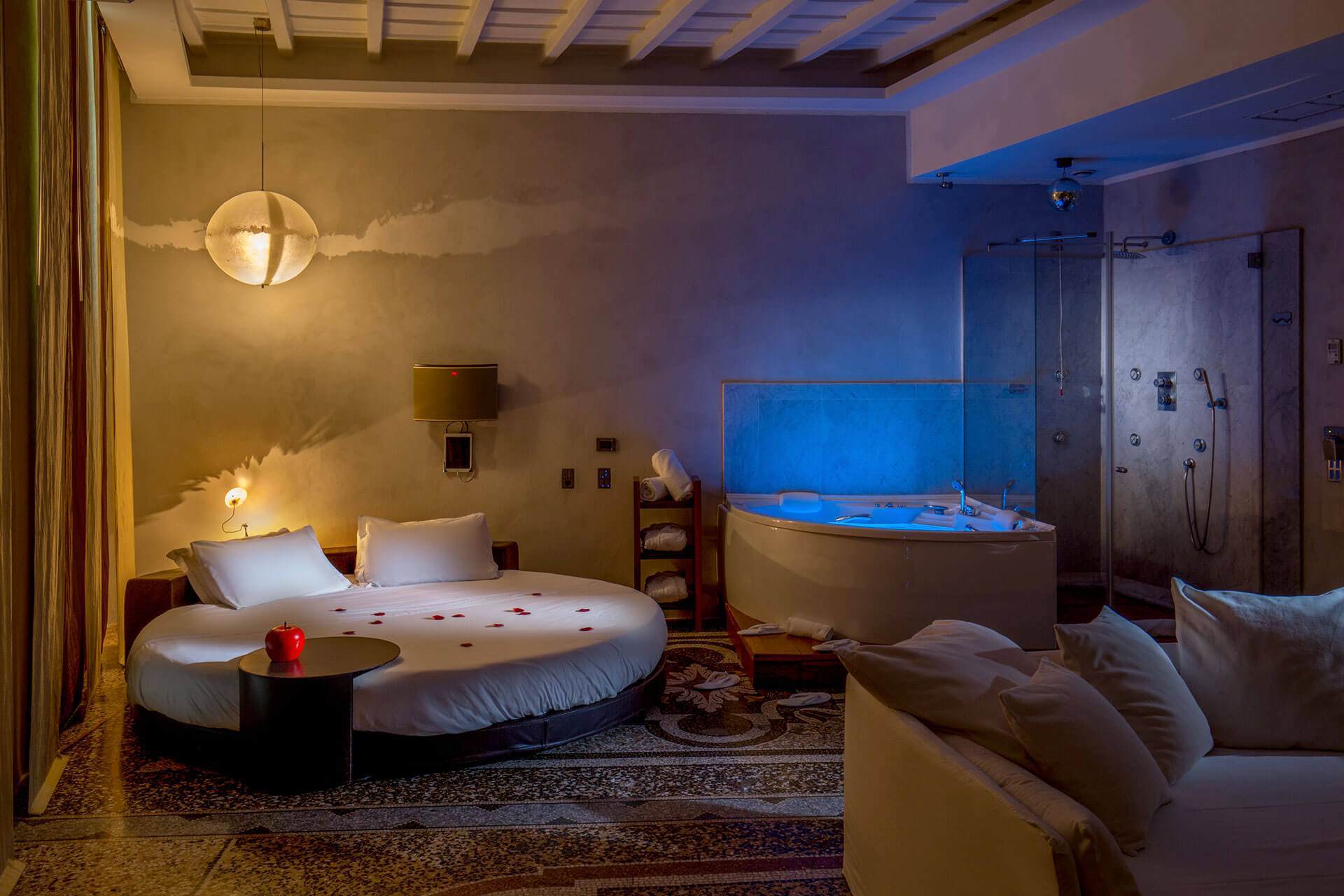 Who we are
In a couple's intimacy: intrigue, complicity and games become key elements.
Mistery, transgression and seduction... this is what Suite Sistina for Lovers is made of.
Mission
We believe in an unbiased type of hospitality, free, where each person can express him/herself, even in their most intimate moments. We want to create that special reserved corner for intimacy and seduction.
Vision
Setting free the love that each individual has inside, in order to express it openly in all its aspects and colours.

La parte storica di Suite Sistina for Lovers, situata in un edificio antico, non dispone di ascensore.
La nostra Reception è aperta dalle 07:00 alle 23:00, ma ci prenderemo cura di voi 24 ore su 24.