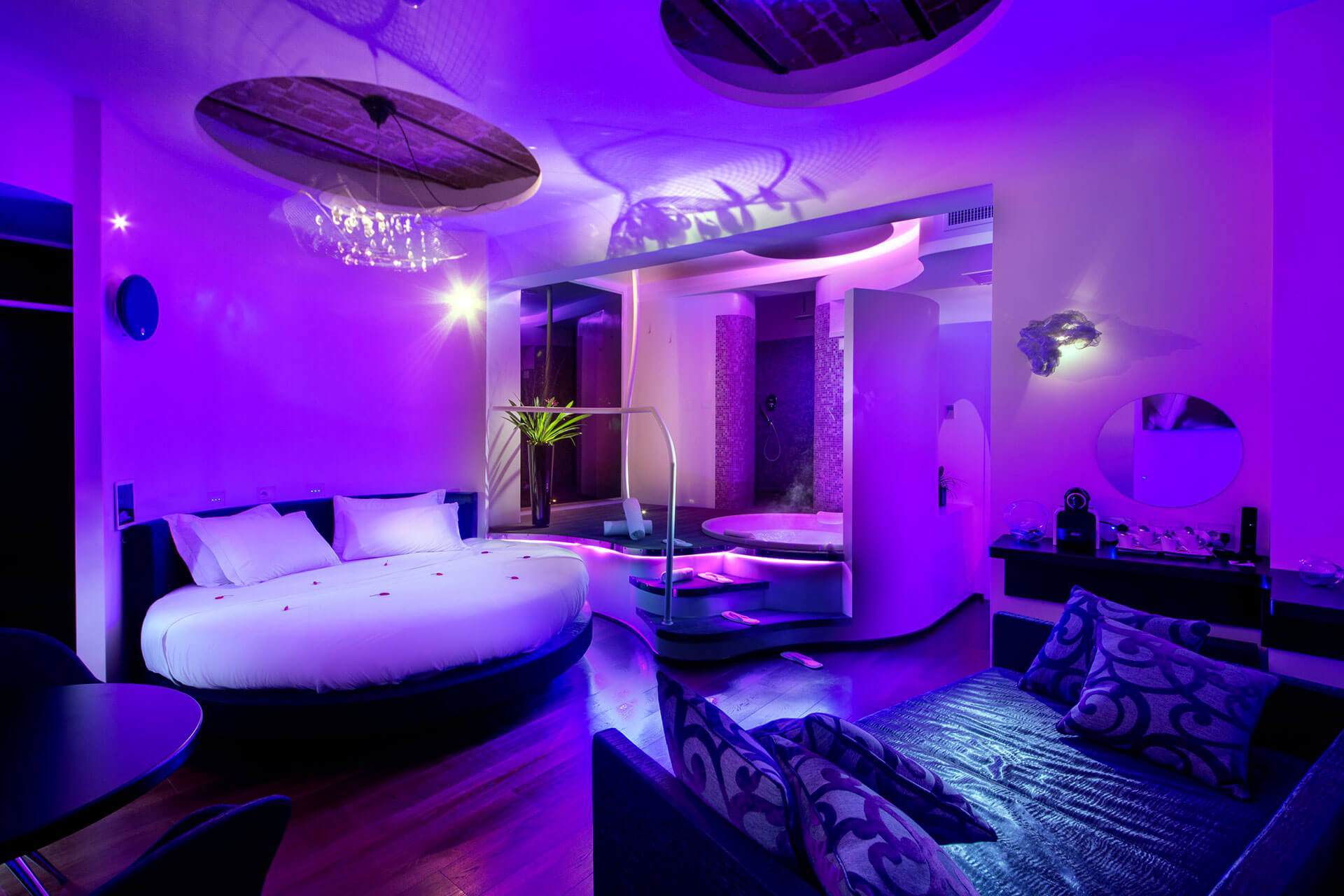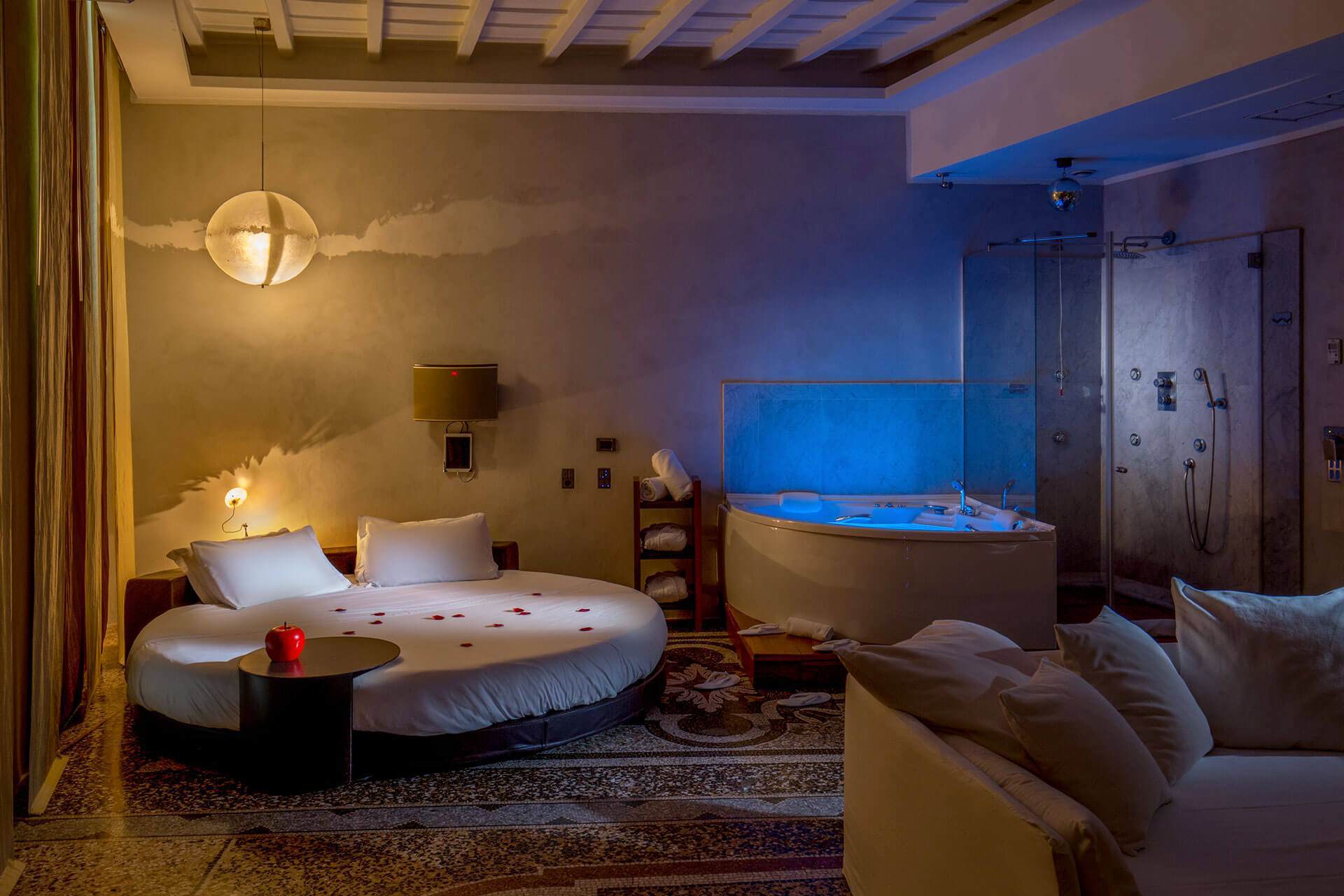 SuiteSistina For Lovers
The suites of Suite Sistina for Lovers in Rome bring together modern intriguing furniture and simple avant-garde technology a customized ipad prearranged for you, as a backdrop of your preferred room settings.
In the tranquillity of the older part of Rome, close to Villa Borghese, these extraordinary and discreet rooms are available in different types.
Address: Via Sistina 53-54
In order to guarantee the best service please follow these times:
Check-in from 2.30 p.m. in Via Sistina 54
Check-out by 12.00 p.m.
Natural Products
Pillow Options: a wide selection of pillows where you can rest your thoughts
Room service
Breakfast
Nespresso Coffee maker
Internet & Wi-fi
Ipad
Bang & Olufsen Speaker
Luce che dipinge (Light that paints)
The huge bed floats on ancient mosaics while light effects give the idea of dancing to the sound of captivating notes
Ancient wisdom and modern design at the service of beauty.
Luna nel pozzo (Moon in the well)
Playing on a round bed, dancing to music from a Bang&Olufsen stereo system on a white couch,feeling the warmth of the fireplace and immersing yourself into water in the middle of all this.
Macchia rossa (Red Spot)
4sqm bed embraced by soft silk, Bang&Olufsen stereo system and light works for relaxing moments immersed in water, a huge macchia rossa or red spot…
Tutta tonda (All Round)
Giotto thought of the bed, Fritz Hansen the furniture: seven centuries of genius enclosed in one room; Bang&Olufsen stereo system and light works for relaxing moments immersed in water, protected by brick arcs and beams.
One 8 for 2
The intriguing round bed and the sensual round jacuzzi togheter with an area for dual games to play with the absence of the Tv, finally!
Promotions & Packages
"Sistina": one word for a great deal!
Give yourself an entire night with the person you love with a light dinner accompanied by the fascinating perlage of "Ferghettina".